Cancun, Mexico
February 27th – March 2nd, 2023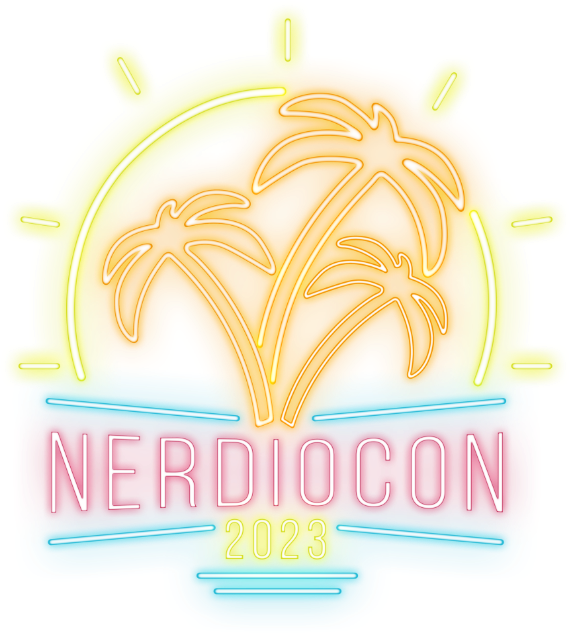 Meet the Nerdio team once again in Cancun for an all-inclusive user conference where you'll not only have a lot of fun but will learn from industry experts about all things Azure Virtual Desktop and Windows 365. Get ready to network, access amazing content, and learn how to excel in AVD and Windows 365. See you there!
NerdioCon 2023 will take place from Monday, February 27th to Thursday, March 2nd, 2023. We'll kick things off Monday evening with a welcome party, and end with a full conference day and wrap-up celebration on Thursday evening. You'll head out on Friday. We look forward to seeing you there!
*Every attendee, including Platinum and Gold Partnerds, must register and reserve their room at the hotel. No charges will be made for hosted Partnerds aside from applicable incidentals.
Vadim Vladimirskiy
Nerdio
Chief Executive Officer
Joseph Landes
Nerdio
Chief Revenue Officer
Gavriella Schuster
Nerdio
Nerdio Board Member & DEI Advocate
Scott Manchester
Microsoft
Director of Product Management Azure Virtual Desktop and Windows 365
Sharon Schoenborn
Microsoft
Corporate Vice President
Jay McBain
Canalys
Chief Analyst
Heather Deggans
Microsoft
Vice President of Global Partner Solutions, Go-To-Market
Joe Wittinghill
Microsoft
Corporate Vice President, Talent, Learning, & Insights
Deb Dubrow
Microsoft
Group Product Manager
Elena Baeva
365 Talent Portal
CEO
Olivia Chen
Microsoft
Principal Product Management Lead
Registration is still open (for now)! Sign up now to reserve your spot at the event resort. It will be first come, first served for the hotel, so don't wait!
NerdioCon is the most unique (and arguably most beautiful, but we are biased) event in the industry and will provide you with the tools needed to grow your cloud practice on Microsoft Azure! While the event will follow a traditional schedule of keynotes, breakout sessions, and hands-on technical labs, the relaxed setting of Cancun is the prime location for building relationships and creating valuable connections. Everyone from business owners to technicians will leave NerdioCon with the skills needed to scale your cloud practice using Microsoft Azure.
Spend time with key Microsoft engineering, sales and marketing executives
Visit and network with fellow Nerdio partners in the relaxed setting of Cancun
Get to know the Nerdio team at event meet-ups and social events
Build meaningful relationships while having fun with your peers & colleagues
Deep technical sessions focused on AVD and W365
Business strategy sessions including how to price & package your AVD and W365 environments
Get hands-on with Nerdio products & Microsoft technologies
Ask Me Anything sessions with the most advanced technical experts in the industry
Be the first to know Nerdio's product roadmap and direction for the coming year
Hear from key Microsoft leadership in keynote sessions
Visit with a broad range of software vendors who can help you build your business
Attend engaging keynote & breakout sessions that cover a wide variety of topics presented by industry leaders
All attendees and sponsors will be given access to the exclusive NerdioCon app that will include all speaker and sponsor information, agenda, and locations of all events. Stay tuned for the download link closer to the event.
We at Nerdio understand the severity of the global COVID-19 pandemic and we have done significant research to choose a resort that will offer as many safety precautions as possible. The health and safety of attendees, partners, employees, and sponsors is of utmost importance to us, and we will be closely monitoring the CDC's recommendations and well as local government regulations and will provide updates as we approach the event. For the resort's health and safety precautions surrounding the COVID-19 pandemic, please click
here
and
here.
FREQUENTLY ASKED QUESTIONS
HIGHLIGHTS FROM NERDIOCON 2022